Moving forward from a place of "Inner Being" will be deeply fulfilling and open up many unexpected new opportunities. This is the beginning of a transformative shift in your personal "Awareness Maturity" state of Being.
Our approach to Human Potential realization aspires to elevate our state of BEING. We believe every person is gifted with abundant potential. However, the extent to which this is realized in one's day to day life can vary significantly.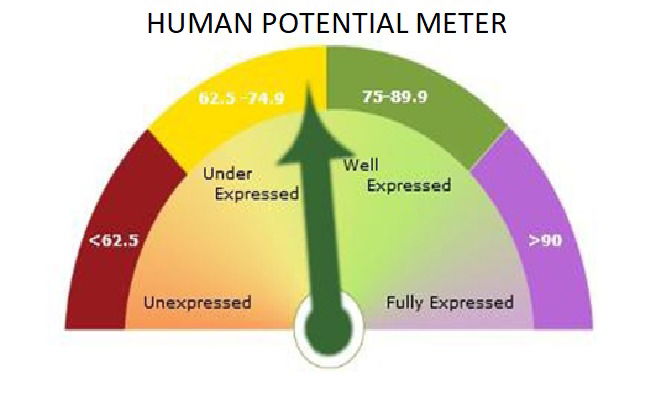 Maximizing Human potential is directly dependent on triggering four States within you; BEING Inspired, BEING Abundant, BEING in Service and BEING Aware. Within each State are a number of Dimensions to help you understand the levers of Human Potential realization and pinpoint the areas that will have the greatest impact on your life.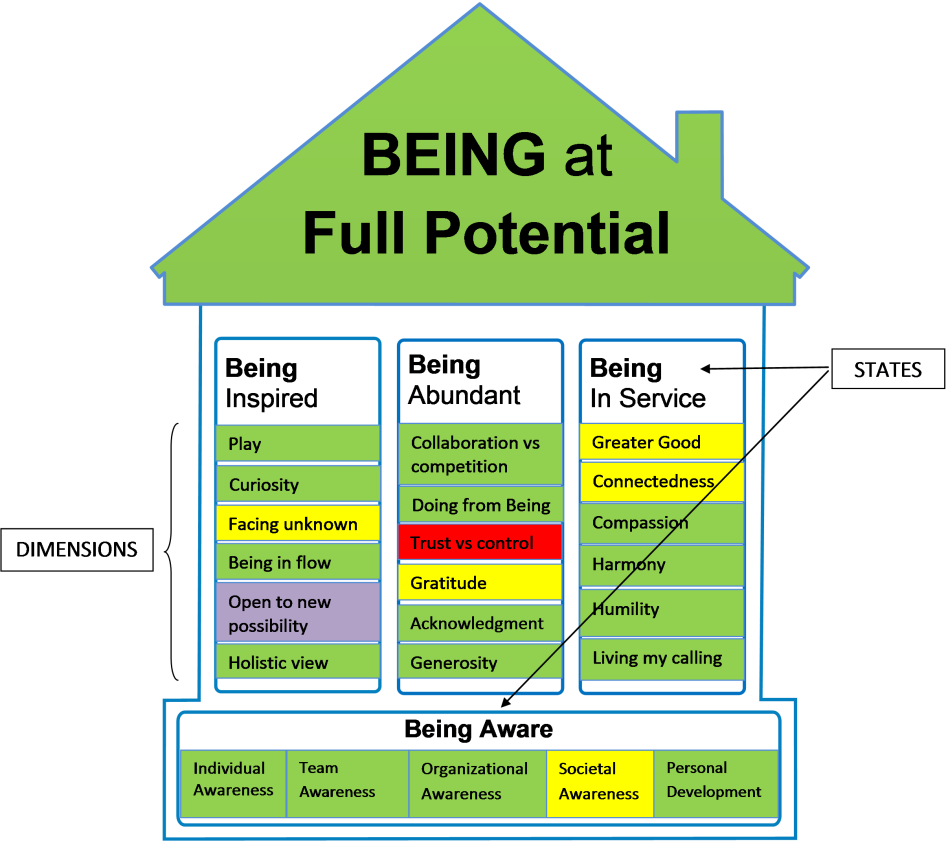 You are aware of your unique gifts but in the busyness of your day-to-day life of Doing one thing after another you could be going through life not really being aware or mindful of the extent of your potential and therefore much of it remains untapped.
Most likely, you also haven't yet found ways to fully realize this unique but hidden potential. You think it is too hard to do. But it is not so, now that you know that we have a one-to-one assessment and coaching process to walk you through your journey of realising you Human Potential.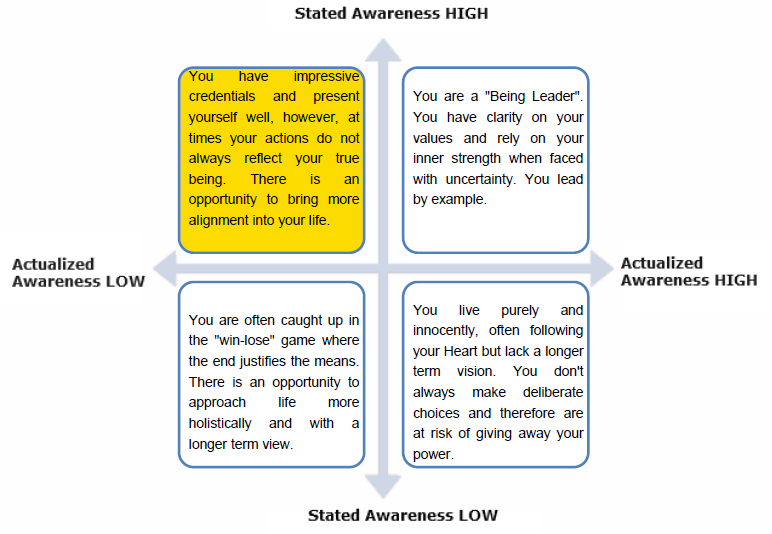 Our sessions typically start by taking the Human Potential Assessment followed by a one hour debriefing session. This initial engagement brings tremendous clarity to where you are today in terms of expressing your unique Human Potential and identifying the key areas to focus on in order to bring even more of your full self into your work and life.
This initial Assessment and the one hour debriefing session is your first step in the journey learn and acquire the necessary facts & data on the table to enable the right conversations and identify the key levers to further unlock your human Potential.
Your investment for the Assessment, full report and a 1-hour debriefing is $298.00 inclusive of GST.
A Tailored Coaching Plan
The above HUMAN POTENTIAL Assessment Tool is the beginning (or Step 1) of a 3-step process.
Having the necessary facts & data of your Human Potential on the table we can now move forward to enable the right conversations and identify the key levers to further unlock your human Potential by designing a coaching plan. You will be integrating these findings into uniquely your own Human Potential realisation story.
This is a Discovery process (Step 2) that will trigger deep commitment and lasting engagement.
We recommend that we start with a coaching plan or four hourly sessions spread over 4 to 6 weeks for the Discovery phase. At the end of this critical phase the next steps and personal development roadmap will become clear.
Each person has his/her own way and manner of discovering their full potential. In most instances the personal Discovery process will be completed within the 4-session coaching plan.
Your investment for the 4-sessions coaching plan over 4-6 weeks is $498.00 inclusive of GST.
We can roll into Step 3, the Harnessing process and work together to unleash and liberate your untapped potential and where you put together and adopt actionable next steps, based on your aspirations and new intentions wholly owned by you. This is reinforced by a practice using the four levers that has been used for centuries to shift your mindset and awareness maturity level.
In many instances to complete the Harnessing phase we may mutually agree to add another one to two additional coaching sessions to get the best outcome of the whole learning and growth process.